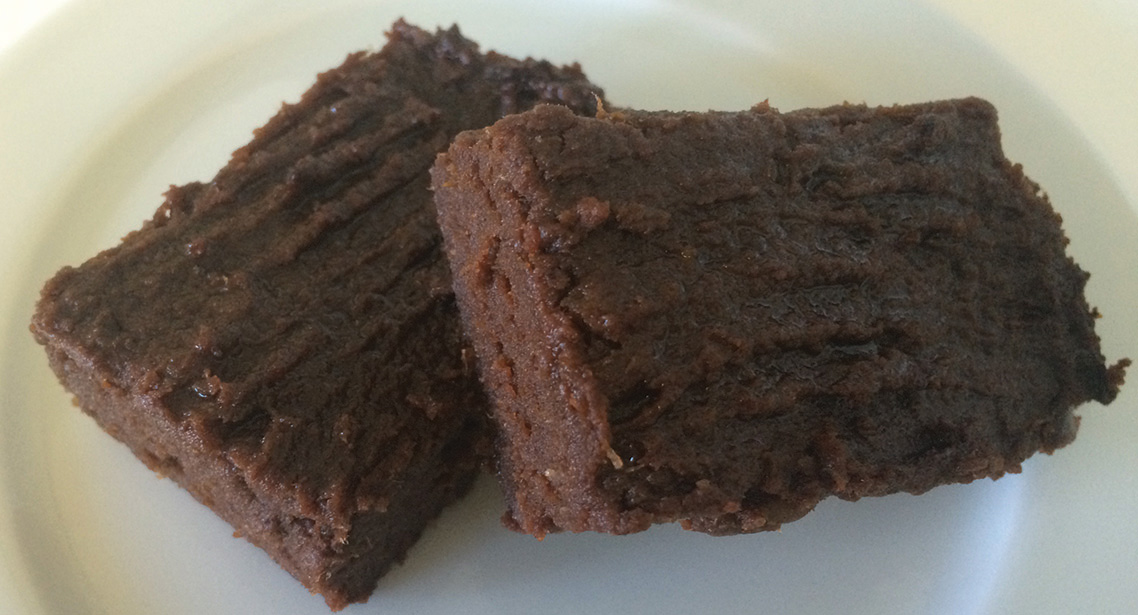 Ingredients
600g sweet potatoes
80g ground almonds
100g brown rice flour
400g medjool dates
4 tablespoons raw cacao powder
3 tablespoons date syrup
1 teaspoon cinnamon
A pinch of sea salt
Directions
Pre-heat the oven to 180°C.
Peel and dice the sweet potatoes and boil them until they become soft and start to fall apart.
Add them to a food processor with the dates and blend until smooth.
Combine all of the remaining ingredients together and then add the sweet potato and date mixture and mix well.
Line a baking tray with baking parchment and place the mixture into it so it's approximately an inch thick.
Bake for approximately 20 minutes, or until a fork is dry when inserted.
Allow to cool and then remove from the tray and cut into squares.