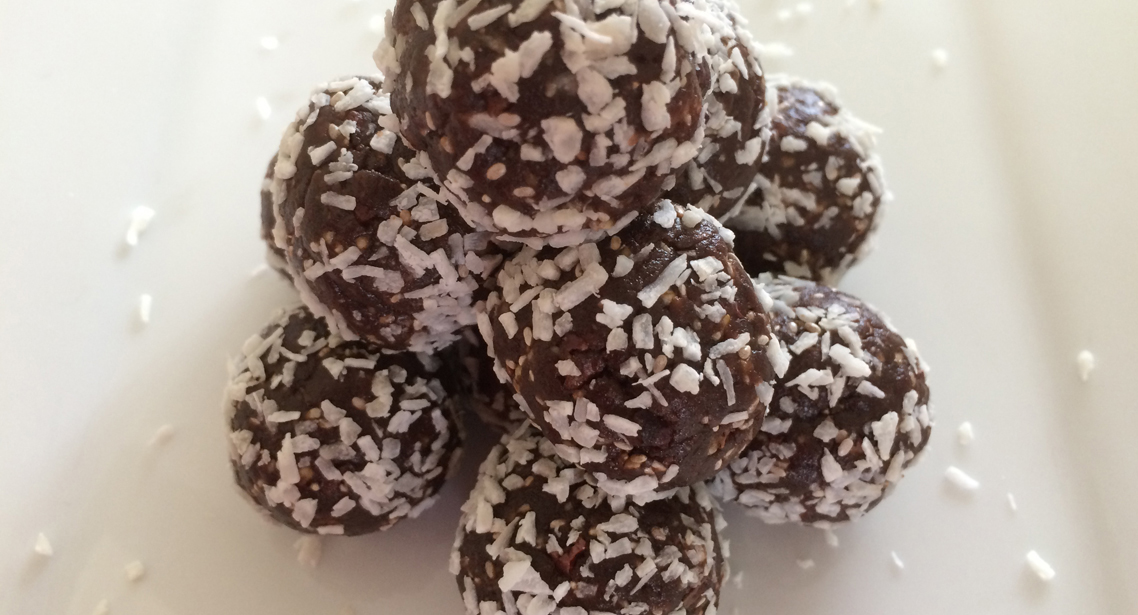 Ingredients
1 cup medjool dates
3 tablespoons natural peanut butter
1 tablespoon raw cacao powder
1 tablespoon raw cacao nibs
2 tablespoons gluten free oats
1 tablespoon chia seeds
Desiccated coconut to decorate
Directions
Blend the dates in a food processor until they are broken down and form a ball.
Add the remaining ingredients and blend until combined.
Roll the mixture into bite-sized balls.
Sprinkle the desiccated coconut onto a plate and roll the balls over the coconut to coat.
Place the balls in the fridge for an hour to allow them to set.