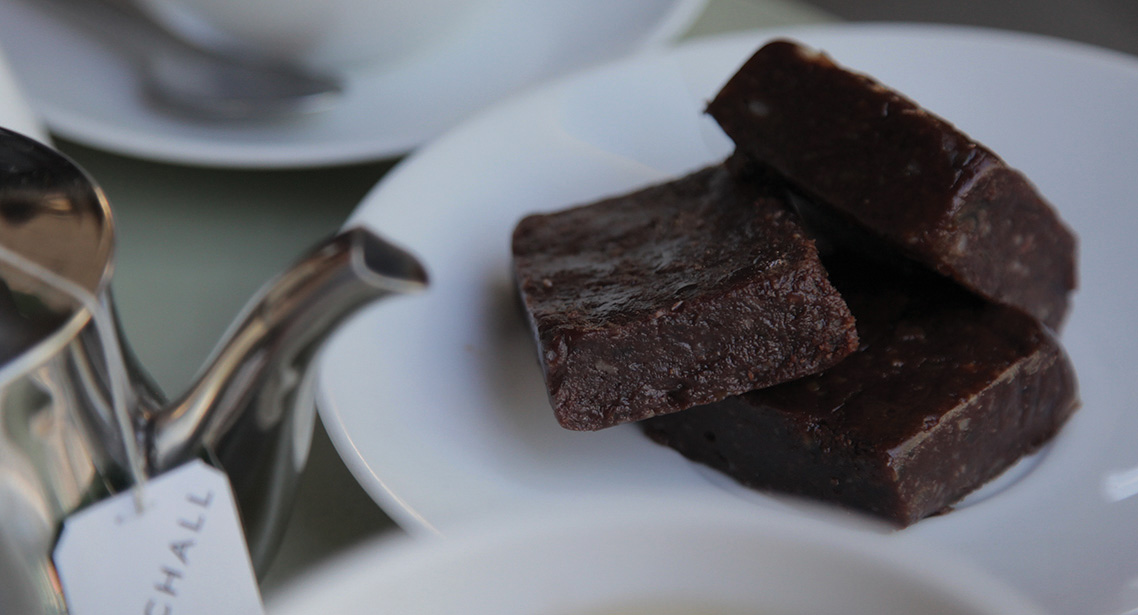 Ingredients
2 cups medjool dates
⅔ cup pecan nuts
⅓ cup macadamia nuts
3 tablespoons raw cacao powder
1 tablespoon coconut oil
Directions
Blend the nuts in a food processor until they are broken down into small pieces.
Add the dates and blend again.
Add the remaining ingredients and blend until combined into a solid sticky mixture.
Press mixture into a baking tin so that it forms an even block.
Place the tin into the freezer for an hour to allow the mixture to set.
Cut the block into squares, store them in the fridge and enjoy!.