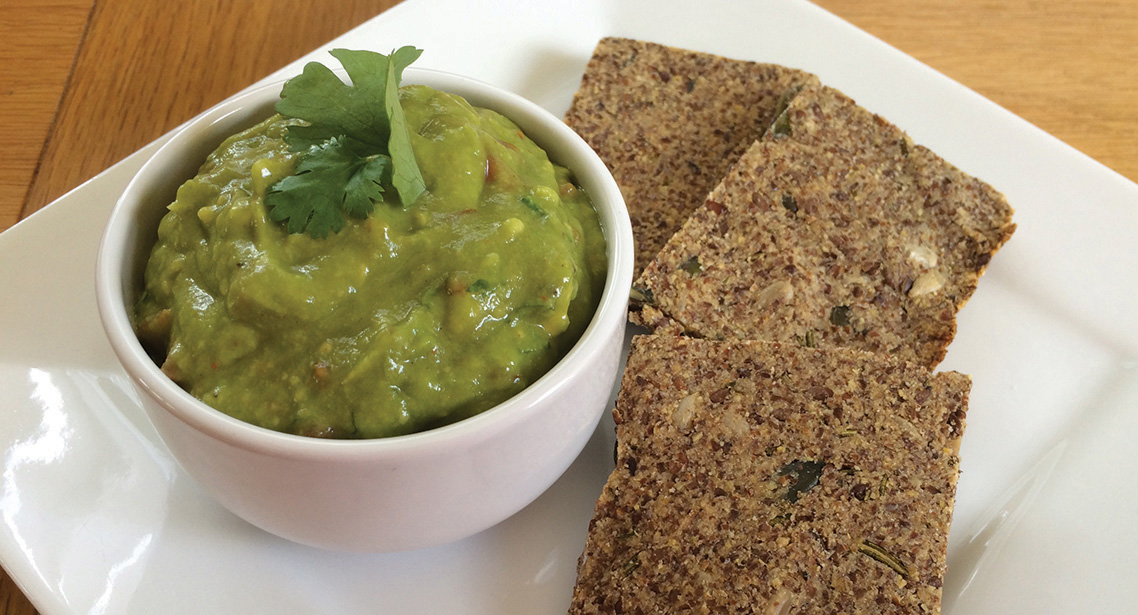 Ingredients
100g ground flaxseed
50g mixed seeds (sesame, sunflower and pumpkin seeds)
100g ground almonds
Splash of olive oil
½ teaspoon sea salt
2 sprigs of fresh rosemary, leaves finely chopped
Directions
Mix all of the ingredients together with enough water to make a dough.
Line a baking tray with baking parchment.
Roll out the dough on the parchment to form a thin layer (approximately 2mm thick). An easy way to do this is to place another piece of baking parchment on top of the dough when rolling.
Bake in the oven at 190°C for approximately 20 minutes until no longer soft.
When cool, break into crackers.
You can experiment with different flavours by including additional ingredients: olives, sundried tomatoes, dried chillies etc.